Day 6 - addicted to stripping
I woke after a bad night's sleep, aching from head to toe. Who knew that wallpaper stripping is a form of physical torture? I medicated my migraine, ate as much as possible, then packed the car with the boys and some stuff we needed to move over to the new old house.
Once we arrived we focussed on making the newly-stripped front reception room into a play space. I added more spare curtains to the curtain rail (giving it a really random mix of Next monster curtains (an eBay find from our penniless days in London) and raspberry silk tab top curtains (which I'd had made for my flat in Belfast back in the days when I had time to think about colours and fabrics). Then we unrolled our rainbow-coloured woolen rug in the front living room, transferred all the toys, a radiator and the dehumidifier in there. The boys put together a foam jigsaw floor and when that was done, their playroom was as good as it can be for now.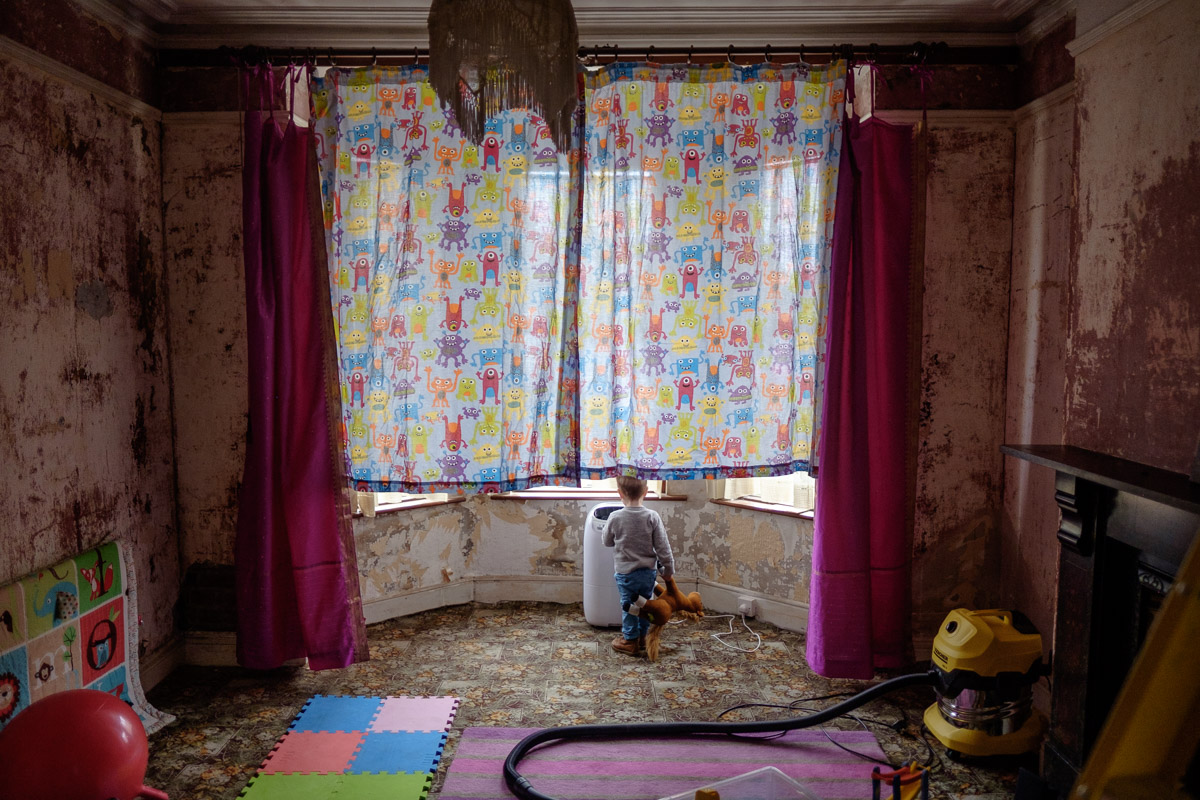 Unfortunately the accessible plugs were in the back reception room, so instead of hanging out in their new playroom, the boys stayed in the back reception room, glued to their screens.
I decided to take a closer look at the back reception room, which I'd hoped to strip during the week in the evenings, after work. But I couldn't resist stripping just one little bit of the wallpaper, just to assess how easy or difficult it might be to strip this room. And of course, one huge lovely width of wallpaper peeled off from floor to ceiling and I was addicted.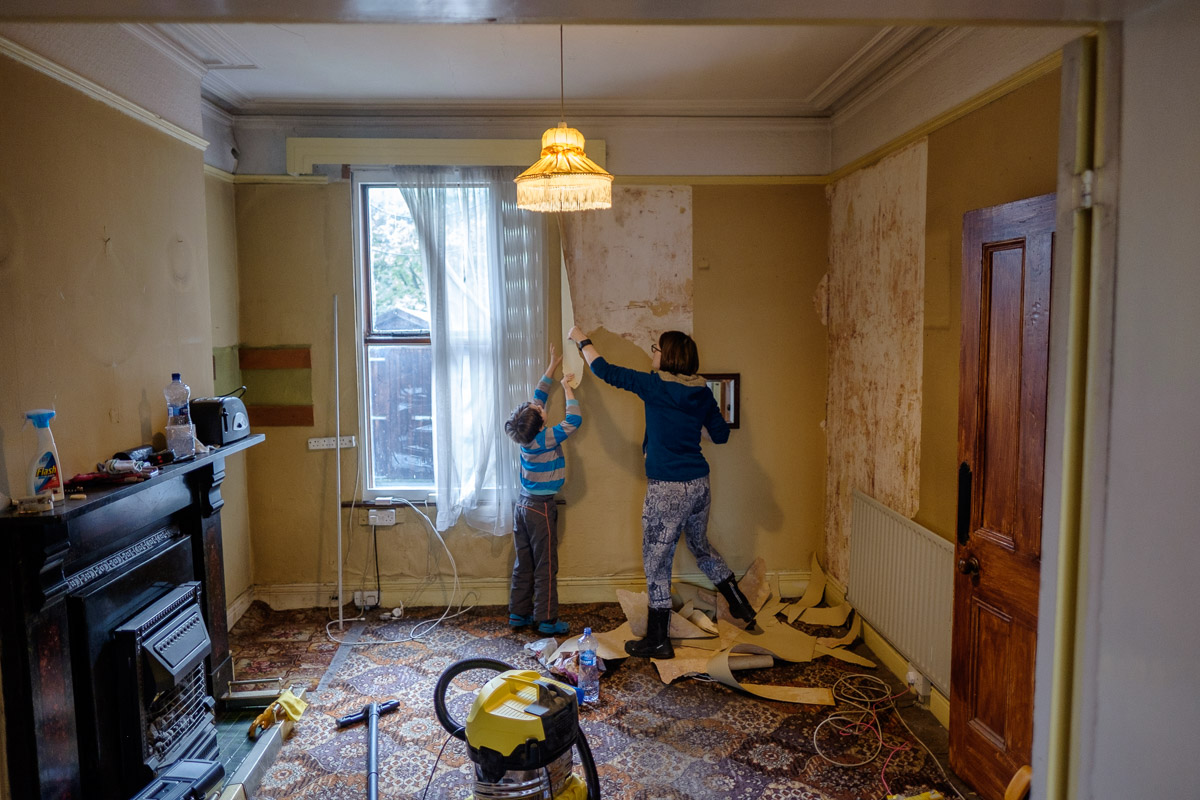 The only break I took from stripping this room was to greet our first visitors (new neighbours who we had met previously at our creche) and to eat. These guys are ahead of us on the renovation track - they've already done a stunning job on much of their Victorian house - seeing their lovely home gives me hope for our future. It's always good to have neighbours who know where to go to find a carpenter or electrician, or stunning Liberty fabrics and wallpaper.
Our guests left shortly before Mehdi arrived back with food and two six year olds. We all ate, then the kids went off exploring again. Mehdi and I drank a fortifying coffee, while listing out the emergency works that must be done to make the house watertight, and to ensure the gas and electrics are safe. We've had to add 'drains' to the list. We had a comprehensive survey done by so we knew that the old gutters and pipes are blocked in part or leaky and are funnelling water down the house and into the walls. Now we've discovered that the outdoors drain would be more accurately be described as a reservoir - water pools and stays there for hours after it's come down a skinny set of pipes from the bathroom upstairs.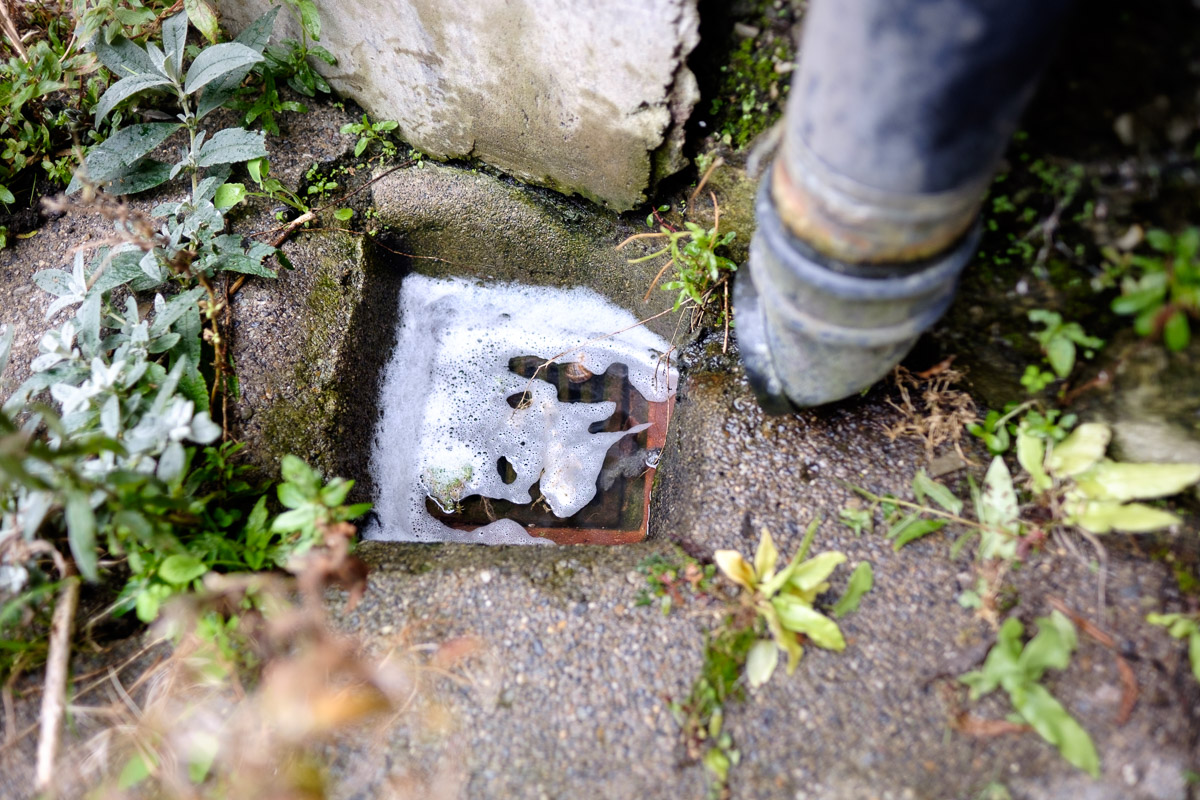 We both know this is where the 'real' work begins. Because as much 'fun' as it is to poke around in an old house, to uncover crumbling plaster or strip wallpaper to let walls breathe, this place needs serious work by real professionals, and more money that we will have for some time. Our challenge will be to do as much as possible with our limited funds, and to stay positive while that's happening. We're right at the start of the journey, when everything is new and interesting, and we can still go off to our apartment at night for a hot bath and warm bed under a sound roof. It'll be different in a wet, windy Irish winter, with both of us working full-time and the novelty of this big old house has worn off.
But tonight, for now, I'm pleased with the things we've done to get started. And excited about what's ahead.