Day 48 - chimneys, flues and fires - money up in smoke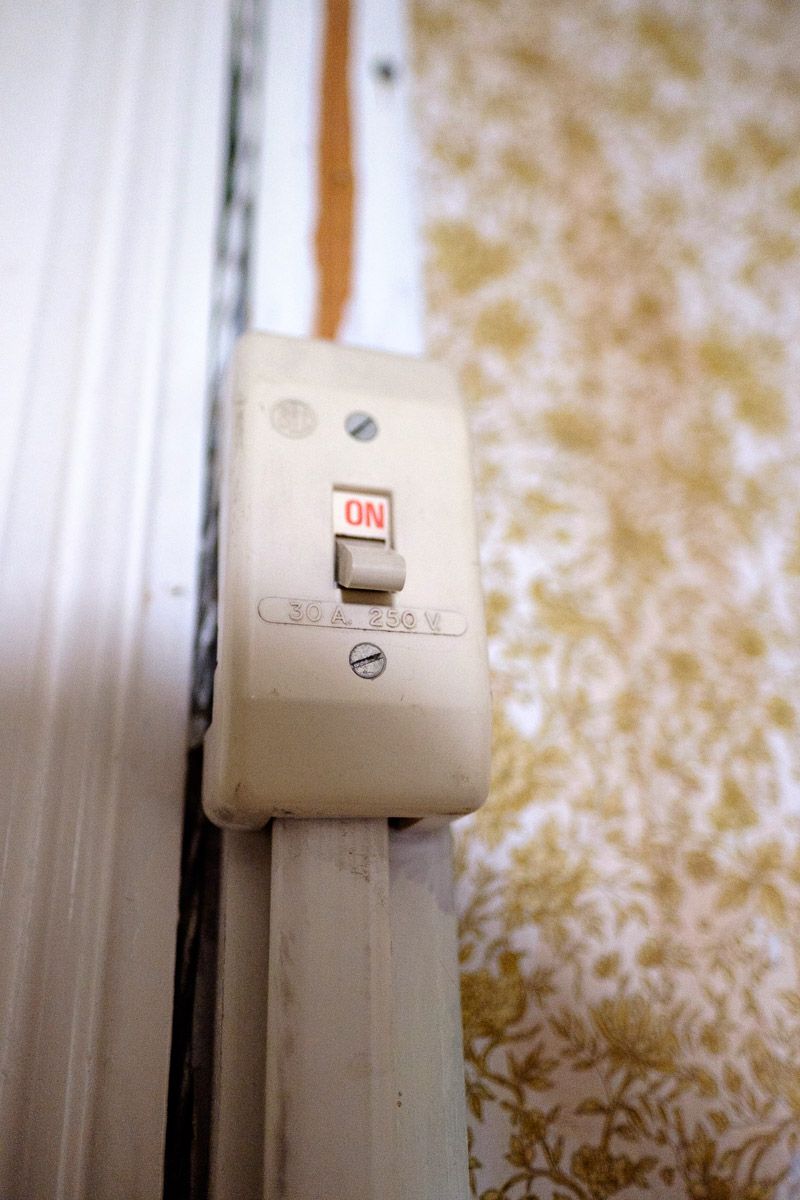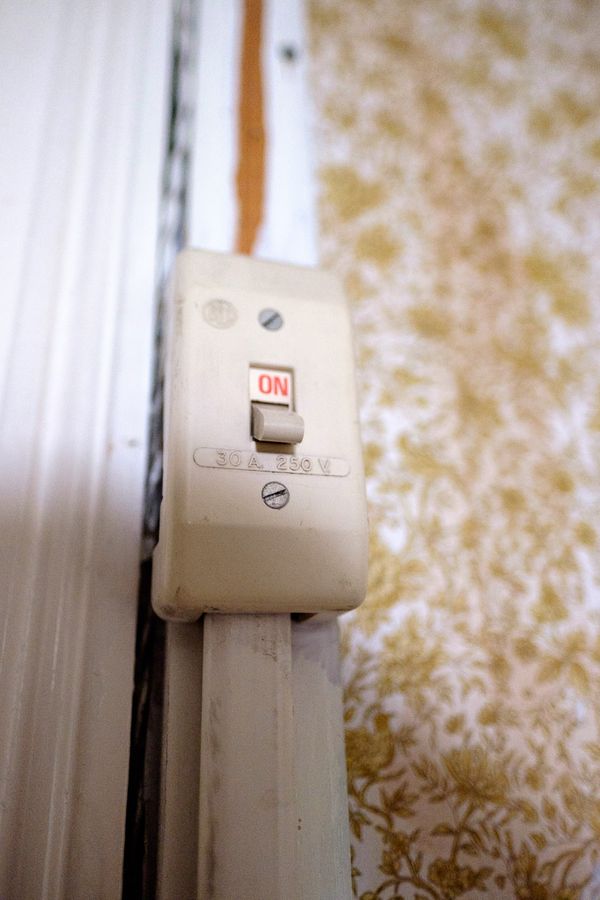 From a design and heritage point of view, we're lucky that the original fireplaces are all in place in the house – all 6 of them.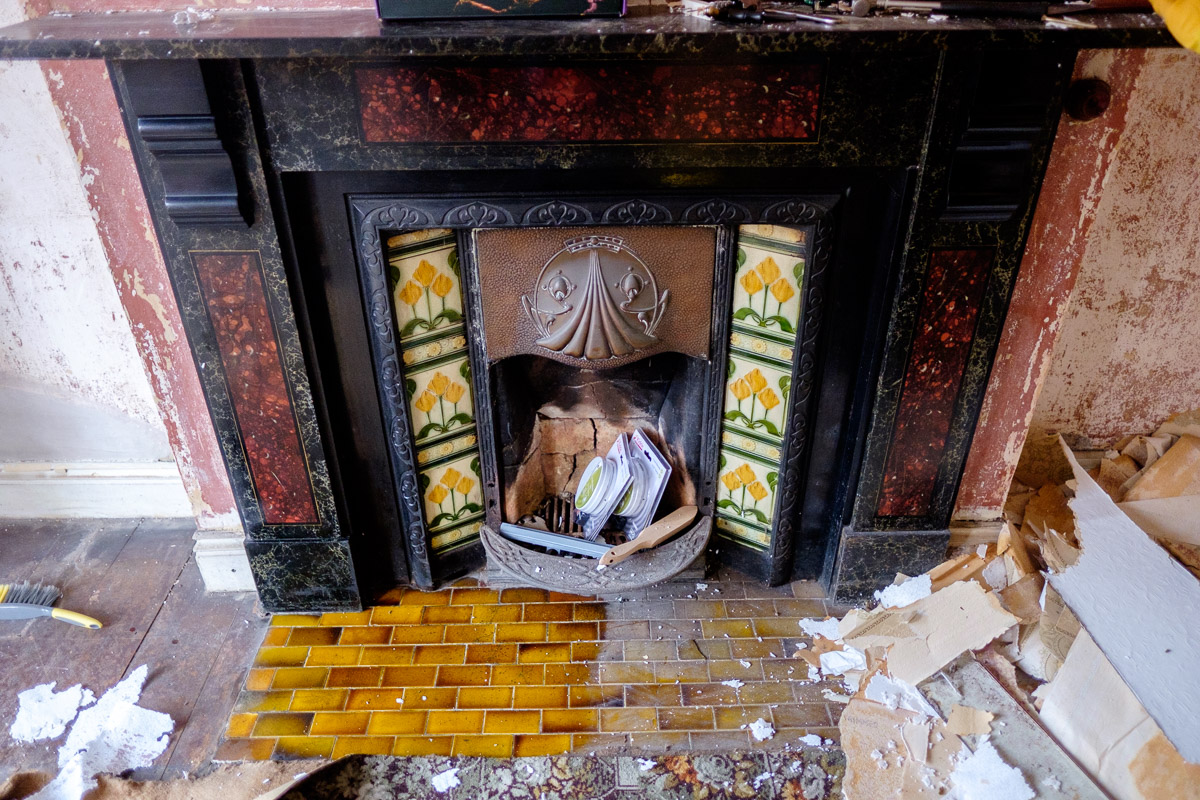 And there's a dirty old blocked up flue in the kitchen where the old range used to be.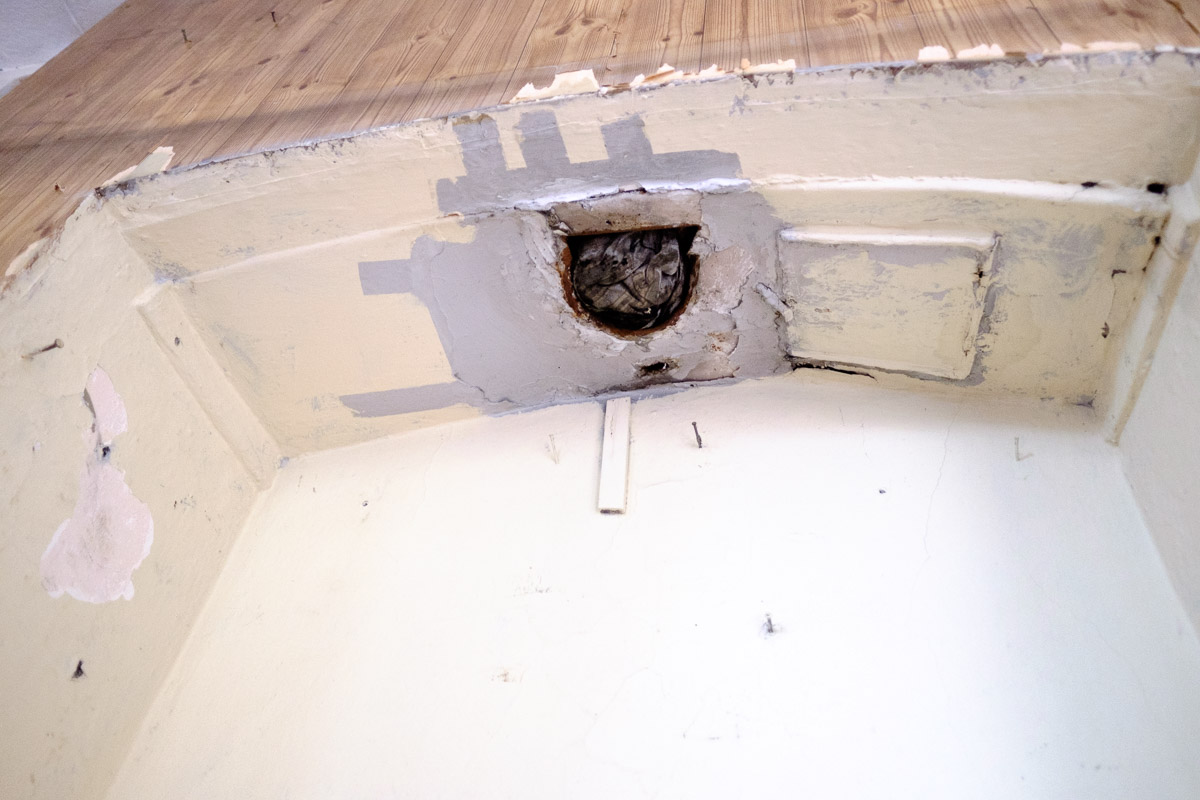 From a heating and efficiency point of view, we're unlucky that we have 7 large holes in our house. Fireplaces have flues that ventilate rooms – but with that ventilation, you also lose heat straight up the chimney. Around 60-80% of your heating goes straight up an open flue. Sorting your fireplaces out can help you save 15-25% on heating bills. With winter here we need to sort out our fireplaces out sooner rather than later.
First decision we have to make is what we'd like to use, and what will be sealed off. We love the idea of having an occasional open fire in one of the downstairs reception rooms, and even in the master bedroom upstairs. But open fires are horribly inefficient and not great for the planet: between 70-90% of the heat generated by an open fire goes straight up the chimney – it's like burning money to hurt the planet. That's one of the reasons why they may become a thing of the past in new builds.
A stove or multifuel burner is a much more energy efficient (and safer) way to enjoy a real fire – these typically achieve 80% efficiency. But fitting one into our existing fireplaces without ruining the original features is not straightforward.
Ideally, I'd like to fit a stove or solid fuel burner into the back reception room. That's where we plan to replace the existing window with a door to allow us direct acccess to the garden. But the chimney and fireplace specialist I have spoken with has shown just how difficult it will be to make anything fit into this lovely old hob grate fireplace, mainly because of the hobs to either side: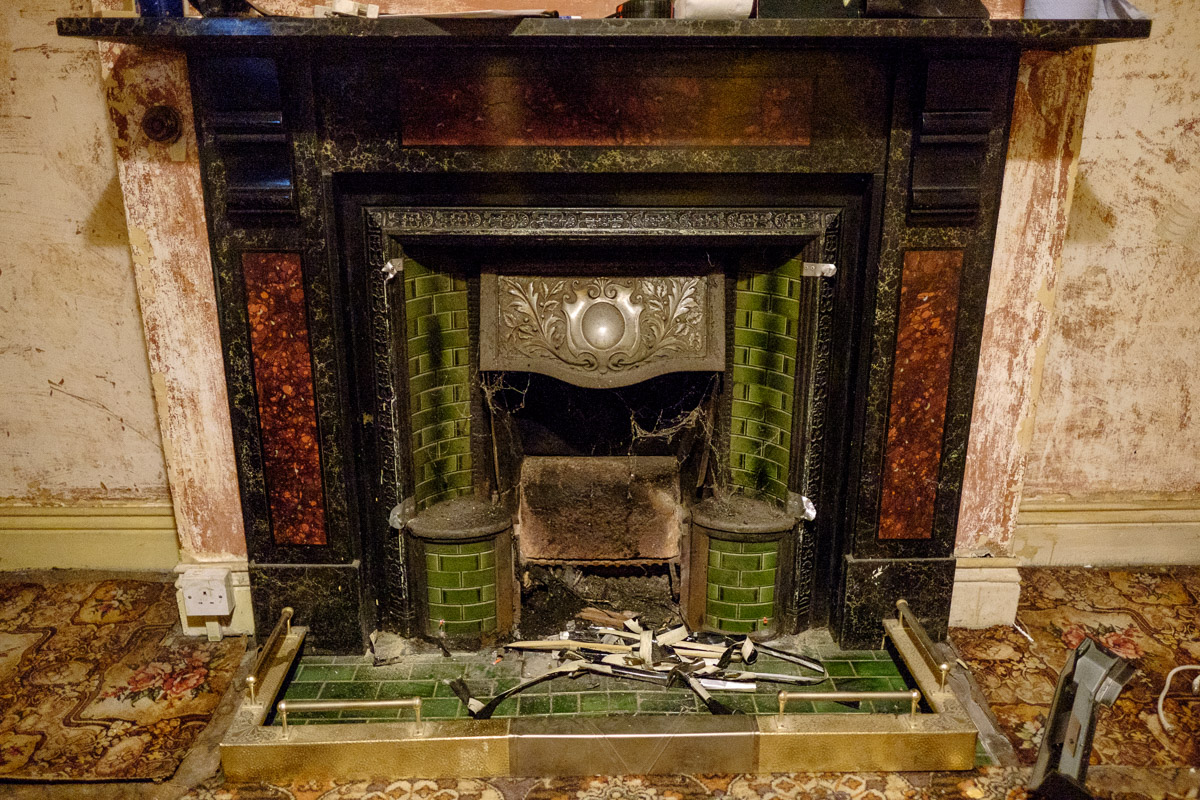 The hobs are cast iron, and were originally used to cook or heat food. I'd love to have a go at using these one day (I'm also a huge fan of toast made on an open fire...it will be a cosy evening this winter if we manage this!).
It looks like we'll have to fit a burner in the front reception room. This makes a lot of sense, as it's currently the coldest room we have. But it will mean bringing fuel in from outside, through 2 rooms rather than one. I've seen firsthand just how messy that can be.
The chimney guy also explained just how expensive it will be for us to make the fireplaces we want to use safe and clean. With so much to do in the house, I can't justify having a usable fireplace in the master bedroom – it would be a big expense for an annual fire.
Sorting out flues means working on the chimney from fireplace right up to the chimney stack. We have one chimney stack to the front of the house serving 4 fireplaces, and one at the back, serving the kitchen range and the 2 other bedroom fireplaces.
For the fireplaces we don't want to use, things are relatively simple:
Step 1: Sweep the chimneys to make them clean.
Step 2: Cap the chimneys that are not being used so that no wind, rain or dead pigeons tumble down into our rooms.
Step 3: 'Seal' up the fireplace.
Note that 'sealing' the fireplace is not quite accurate – apparently chimneys require a certain amount of circulation to prevent damp or condensation. I'm not quite sure what the exact science is – just that we can't seal the fireplaces off completely. But I've found this Historic England's guide to Energy Efficiency and Historic Buildings – open fires, chimneys and flues really helpful for thinking about solutions for a period property.
Sealing chimneys off is relatively simple – there are cheap and cheerful ways to do this. My own parents simply stuffed unused fireplaces with old newspaper – then they pulled this down when they needed to use the fireplace. I've heard of people using old feather pillows or insulation wool to do the same job.
There are products you can buy and fit yourself – like chimney balloons. I've lived with chimneys 'sealed' by these balloons. It wasn't a great experince – the balloons didn't seal the fireplace off completely so we still had dirt, rain and pigeon crap falling down the chimney. And the balloons kept deflating – so I'd have to get down on my knees, find the dusty and dirty valve, before puffing into the balloon to reinflate it – a job I hated.
I've found this Chimney Sheep product – basically it's a lump of wool with handle that you shove up your chimney. It comes in all shapes and sizes. More expensive than a balloon, but less plastic and perhaps more efficient. One thing that's really put me off ordering one of these to try it out is the fact that many of their Amazon reviews have the whiff of 'review bots' at work– too many of the numerous 5 star reviews sound like they were cut and paste jobs by a review factory, while the authentic reviews pile up around the 1-4 star area and note that the product handle is flimsy and tends to break, and that really, you could just buy a lump of wool and shove it up your chimney yourself for a lot less money.
There are also fancier solutions for flues you want to use occasionally – like Chimney Stops. I need to read up on these to see how it's worth the cost in the longterm.
If anyone has any better experiences of chimney balloons or has made their own chimney blocker, I'd love to hear from you. Also more than happy to get recommendations for chimney experts you've used and loved.