Day 18 - Our first hands-on help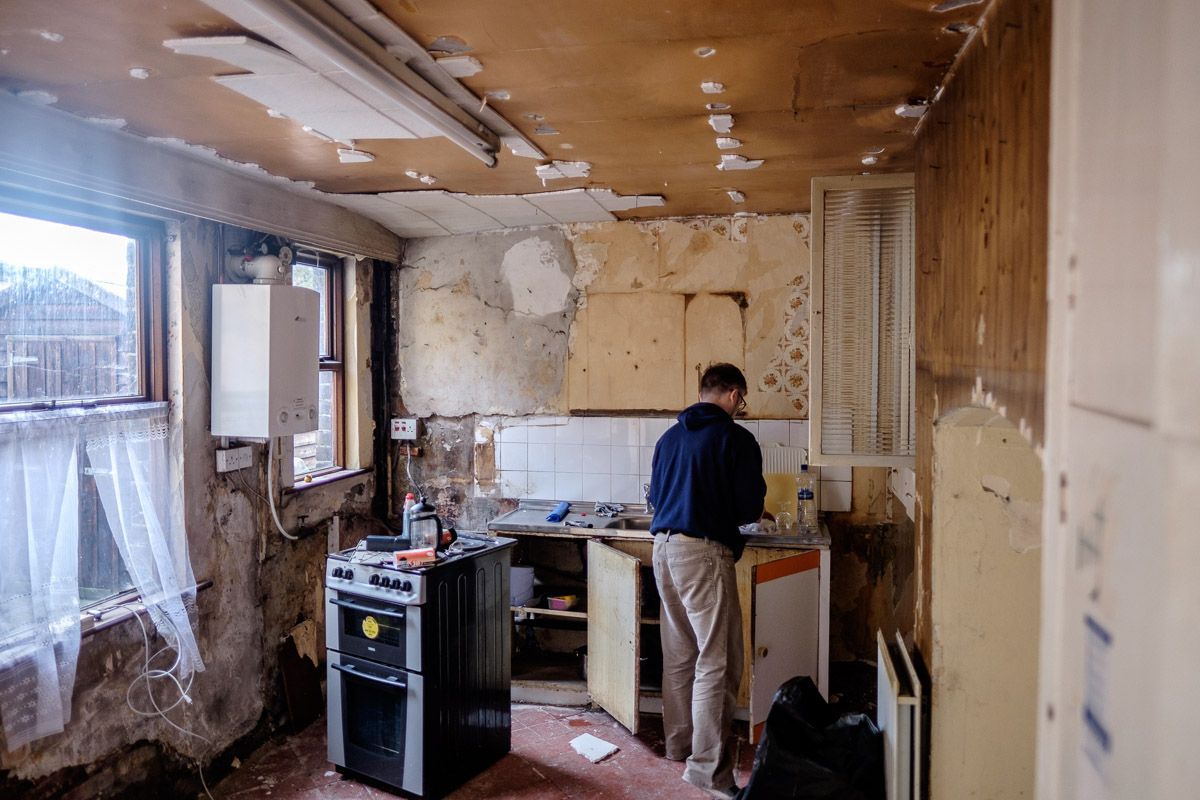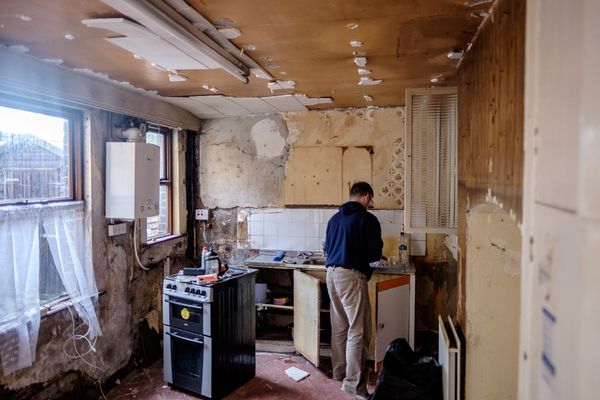 Today Mariusz (the architecture graduate we met earlier in the week) and his assistant Darius started work to draw plans of the house.
Having good plans will be very useful to start planning our future remodeling. We're not thinking of making a lot of structural changes. But we'll definitely need to find a way to have a larger bathroom than the tiny one we're got at the moment...
...and somewhere to put a second toilet that's not outside. We'd also love to have a large kitchen-living space downstairs opening up into the garden. We also need to ensure that the ground foor is accessible to my wheelchair-bound brother with easy access to the garden.
Since Mariusz and Darius don't have permanent jobs at the moment and we need to have some work done in the house, we asked them to spend a few days helping us out in addition to drawing plans.
The kitchen ceiling had been a worry for us from Day 1 as it looks like it's on the verge of collapse: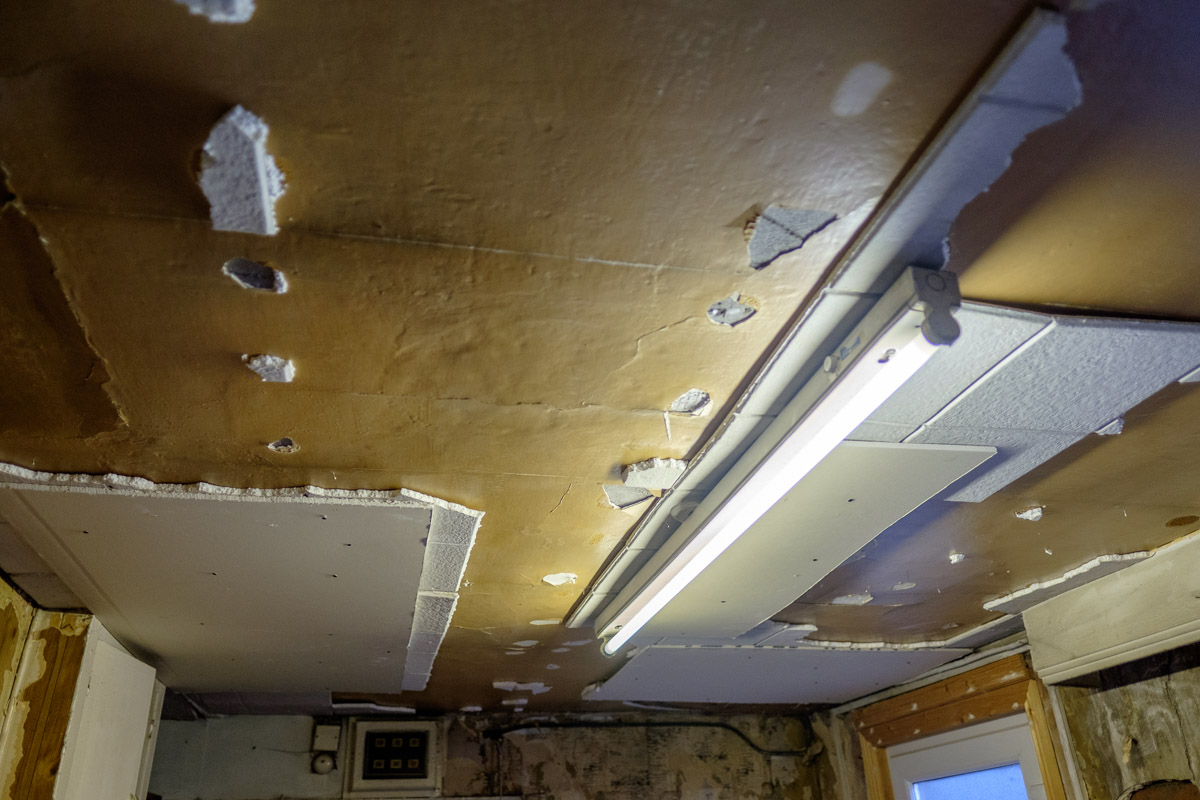 We once lived in a bomb-damaged Victorian terrace in London for about a year. The kitchen ceiling bore the marks of being boarded up after some kind of leak. One night Michelle pulled the plug on the bath and all of the bathwater flooded into the kitchen below. The pipework had been on the verge of collapse, and of course did so. All our electrical appliances under the ceiling were destroyed, and there was a big clean up operation. We've learned that the sort of 'quick fixes' that save money in the short term can be disastrous in time. So we asked Mariusz and Darius to uncover what was hiding behind those plaster boards that had been crudely stuck to the kitchen ceiling. It's not pretty: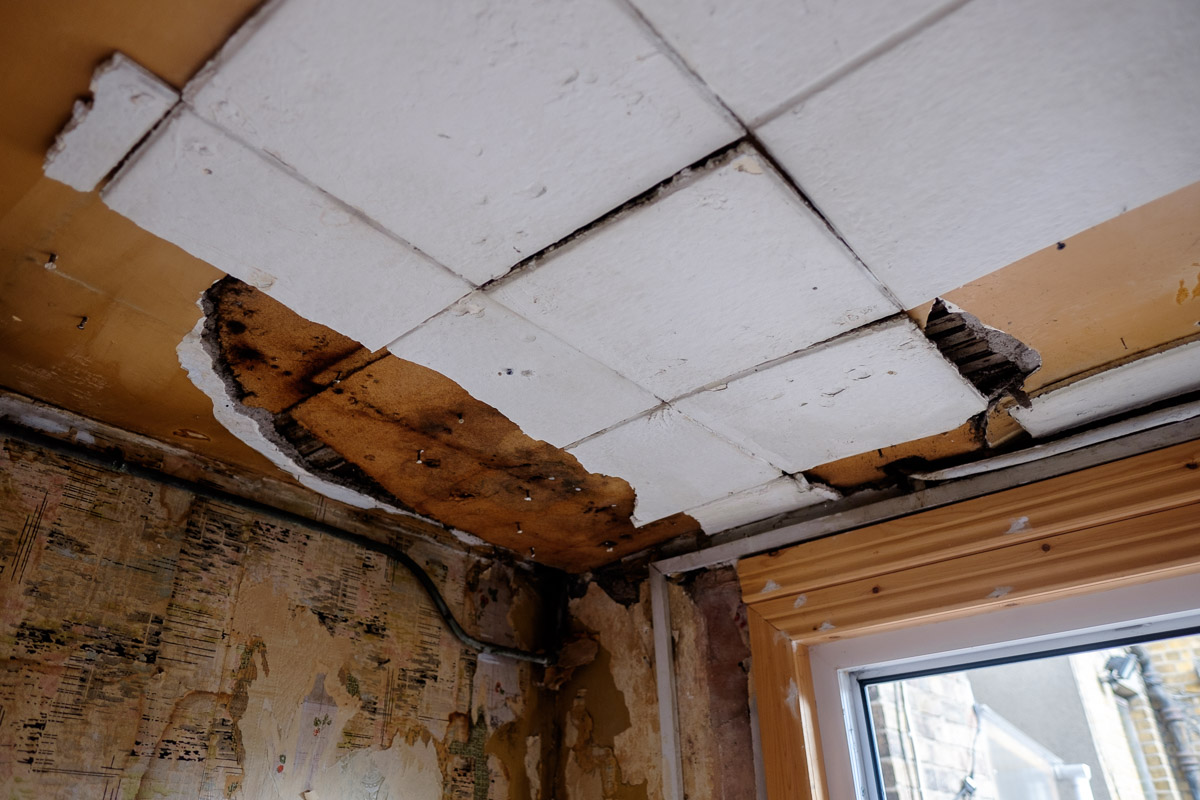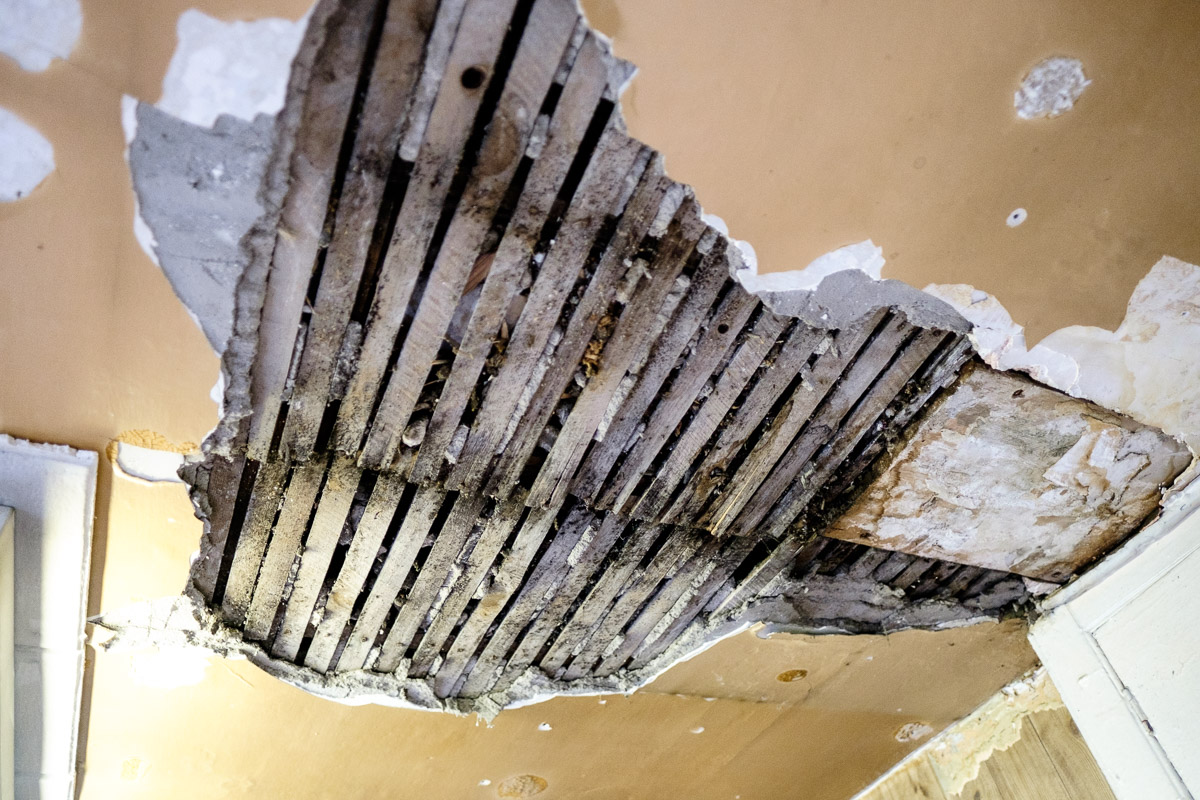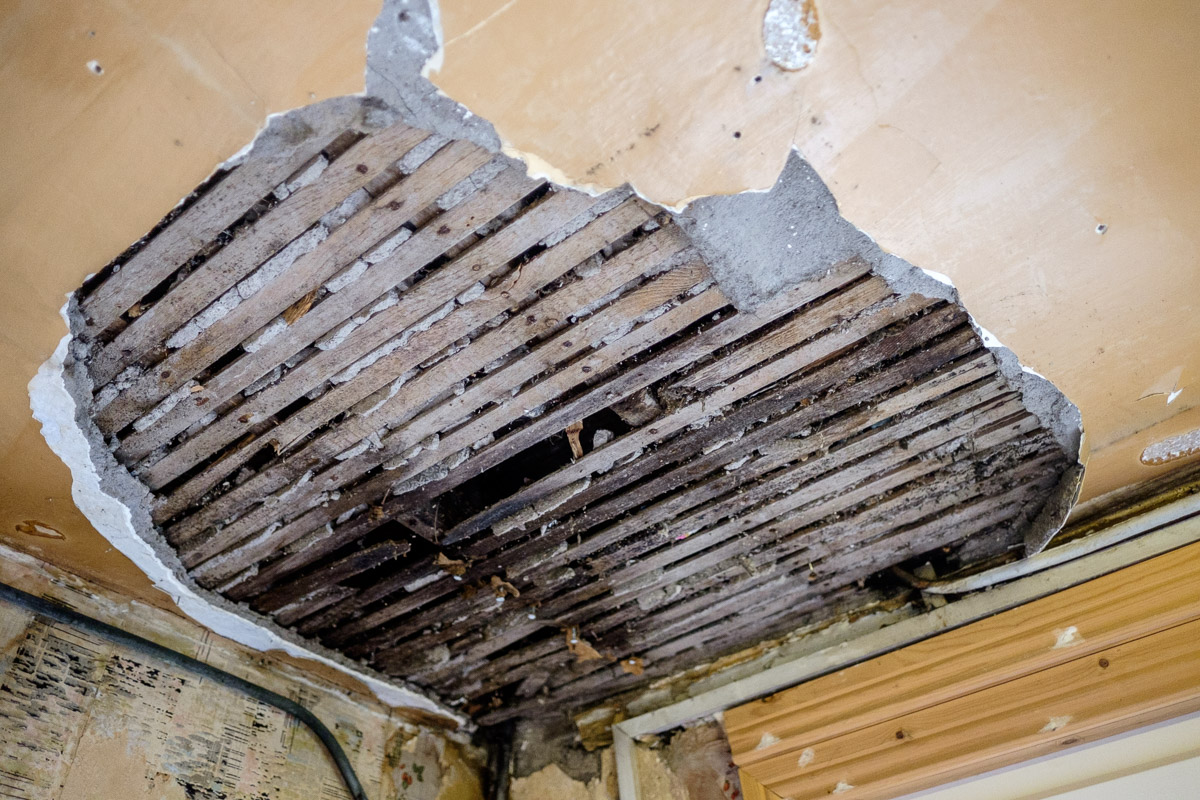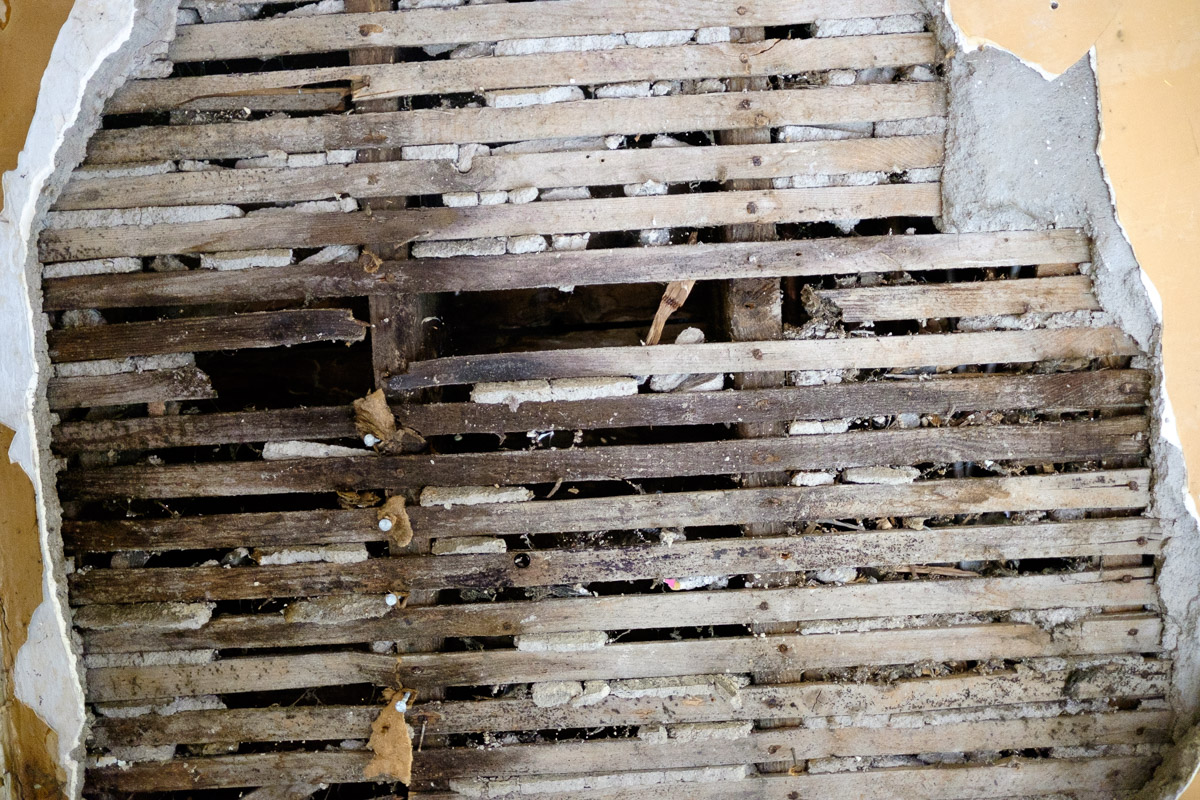 Looks like there were some pretty bad leaks from both the toilet and the bath upstairs. We can actually see through to the bathroom from the kitchen now... We still need to verify that the leaks have been fixed before deciding on what to do next.
The wooden floor in the bathroom under the lino tiles is also soaking wet but it might just be spills from the tiny sink in there. We'll have to remove the lino and let the floor dry.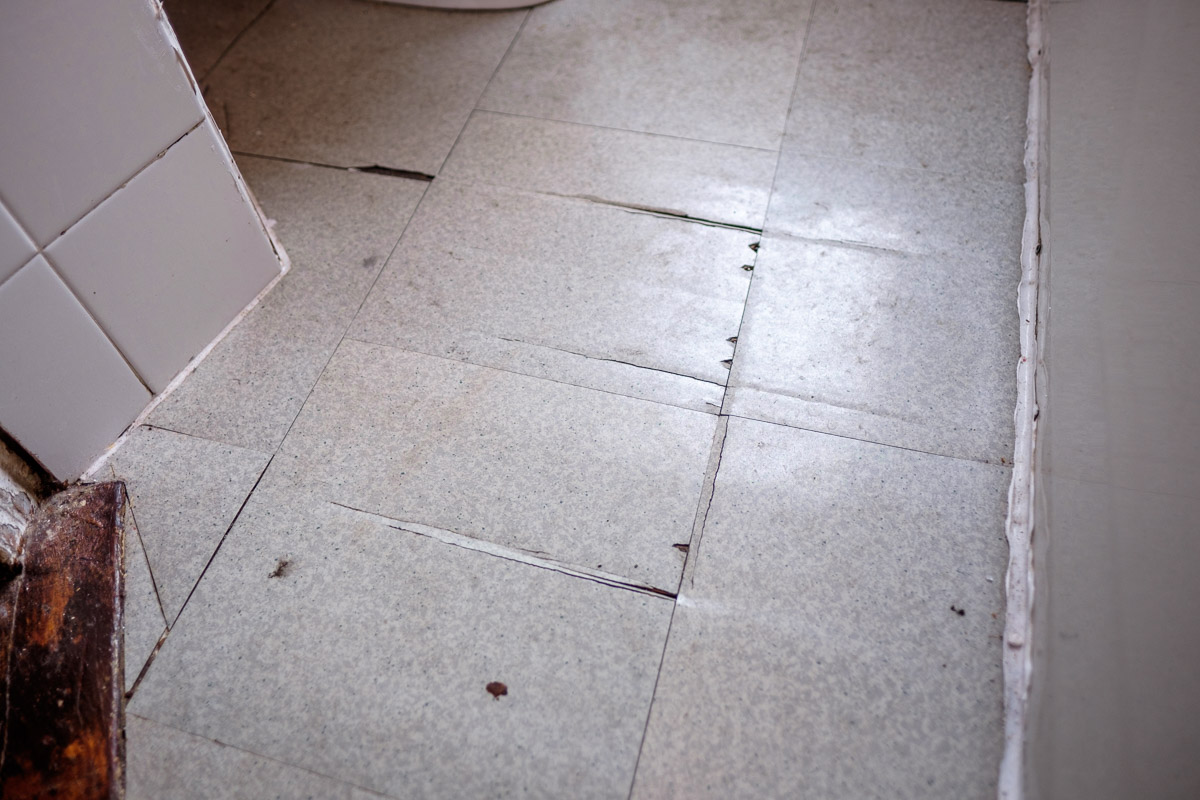 The good news is that we should have plans by Monday. And they've removed those awful plywood drawers in kitchen that appeared to be held by a random old cupboard door nailed to the chimney breast.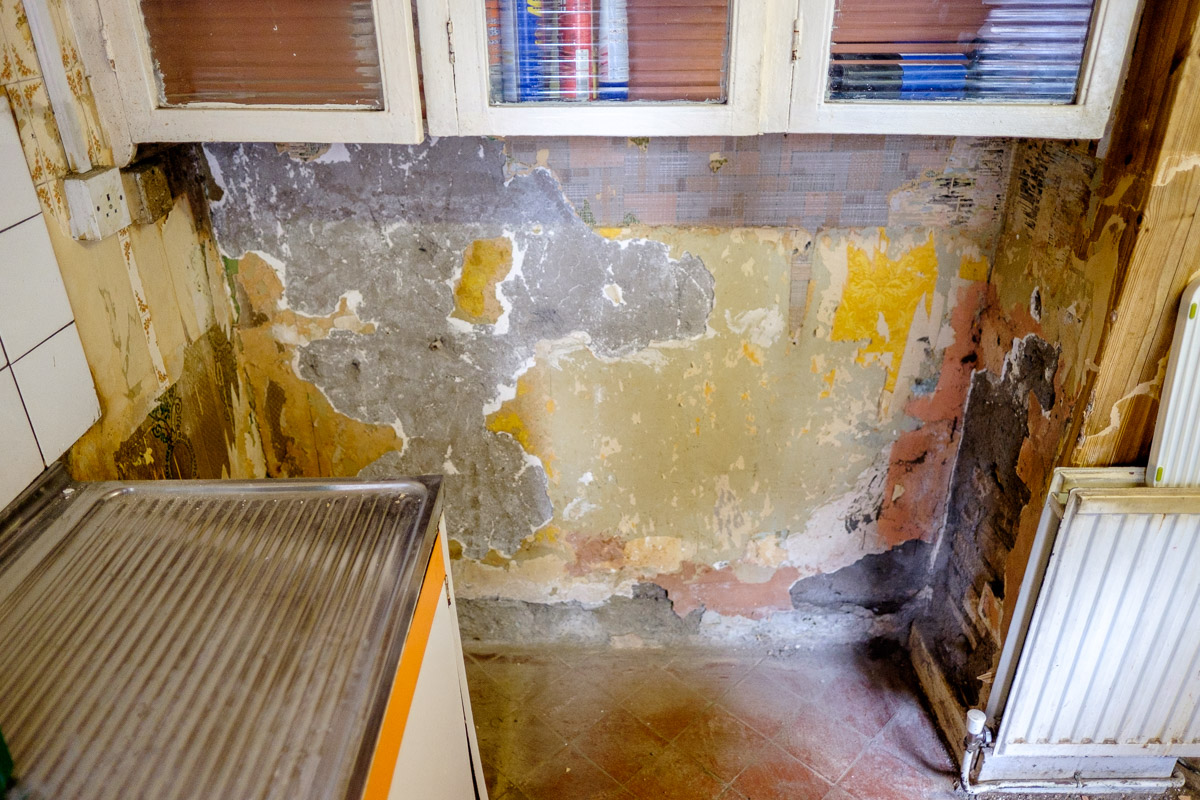 They also removed some DIY shelves that had been stuck to the wall in the attic bedroom, making for a much lovelier space.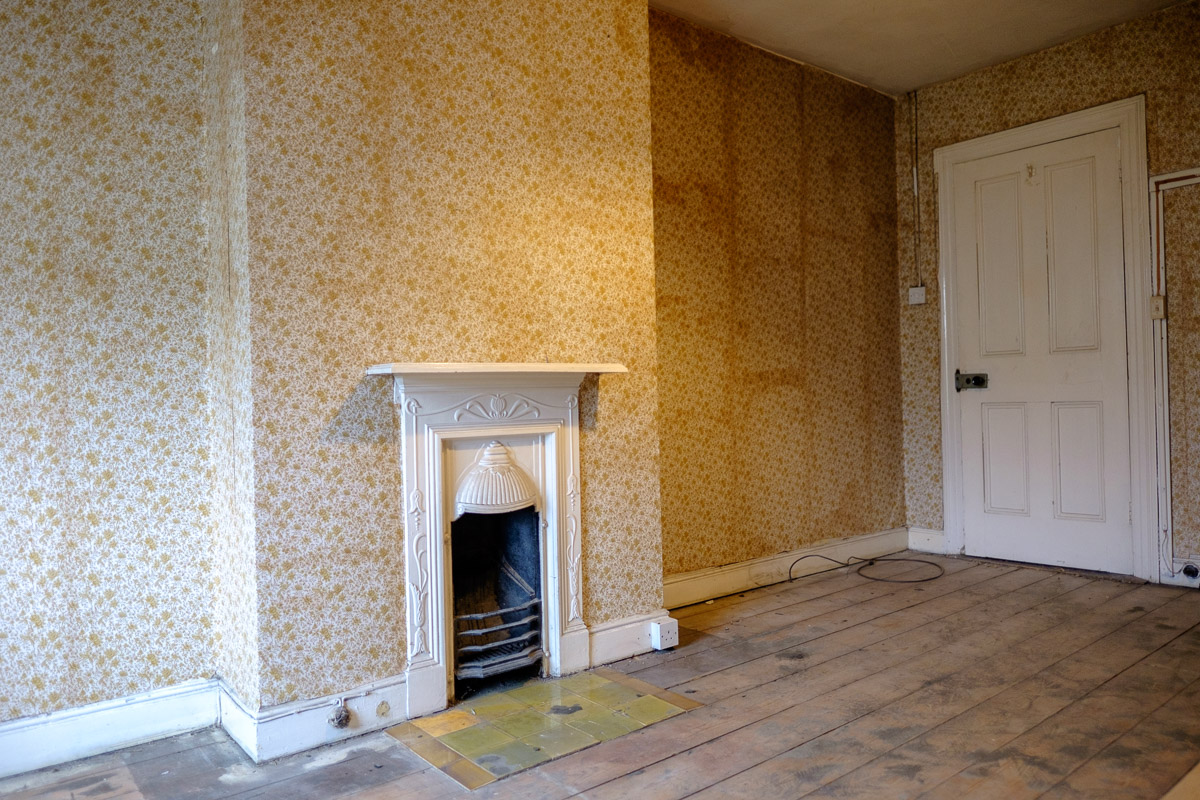 And they've tidied up all of our mess of rubble, blown plaster and damp destroyed skirting boards we'd left on the kitchen floor!
While all of this was happening, I spotted the van of a roofing company outside. One of the findings of our pre-purchase survey is that the flat roof on top of our bay windows was leaking.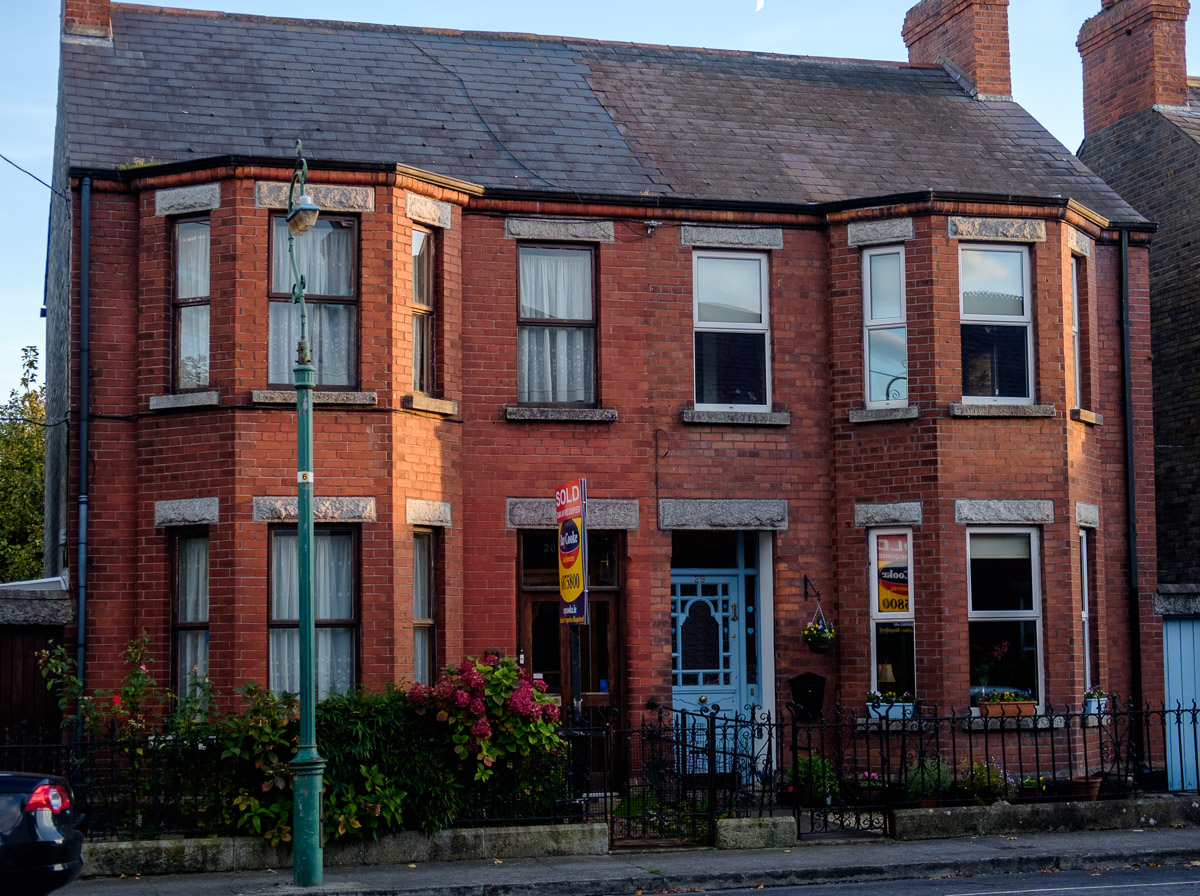 So I grabbed one of the roofing people off the street and asked them if they could give me a quote to fix. I took an instant dislike to them. They felt like your stereotypical used car salesmen (unlike my brother-in-law who is an amazing used car salesman and always finds us great cars to buy). But it'd still be useful to get an idea of how much it'd cost to fix this.
€250 apparently. To put a sealant on top. Which will apparently make it all perfect. I don't believe for a second that this is the best long-term approach to the problem. Especially as they were unable to explain how exactly this worked, lay out the downside of such an option (it's apparently 100% perfect) or offer any alternative options with pros and cons of each. Feels like they knew as much about roofing as I do. Which is: not much.
Shortly after this, the van of a glass repair company pulled up in front of our door and a couple of workmen got out of it and knocked at our neighbour's door. I popped out again and asked them what they were up to. Turns out they are replacing the main glass pane of our neighbour's front-door with a replica. This might come in handy for our own door as our main glass pane was replaced with plain glass and we'd love to restore it to its former coloured glory. But it's clearly not a priority for now.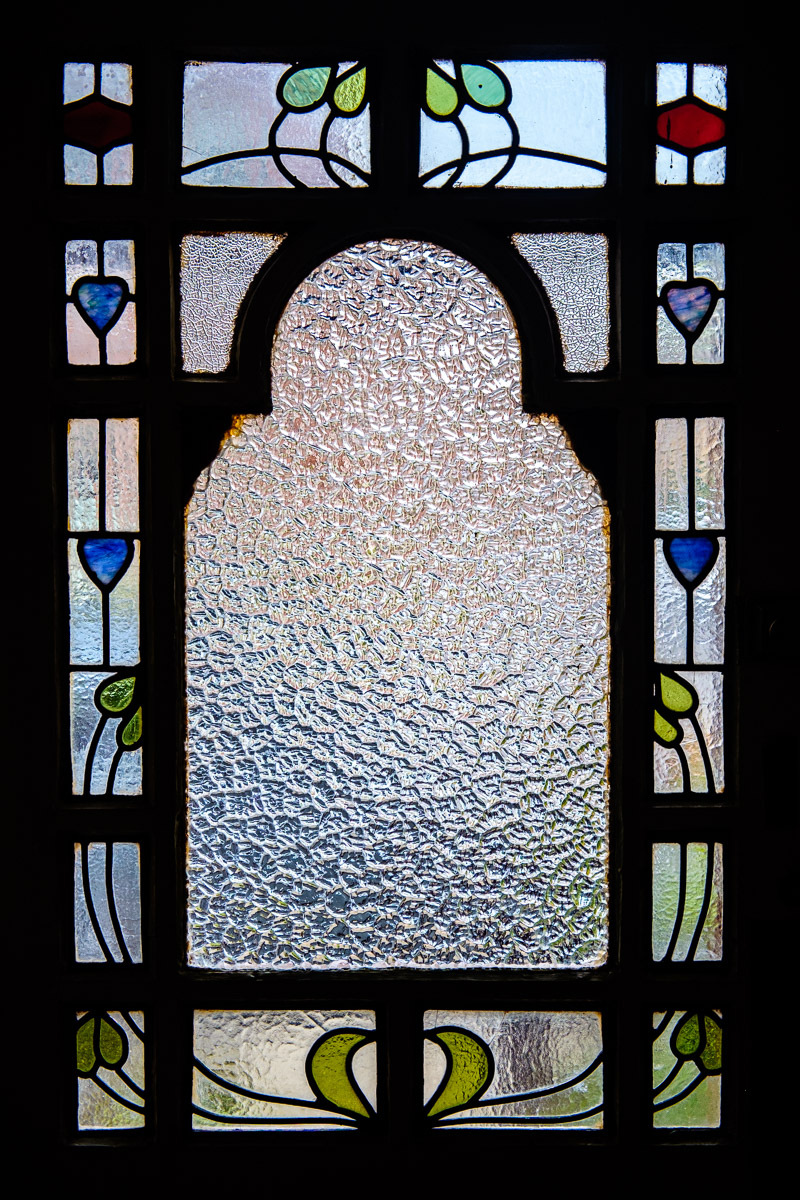 What's more pressing for us is fixing the window of our attic room, which is currently fitted with a plastic sheet instead of a glass pane.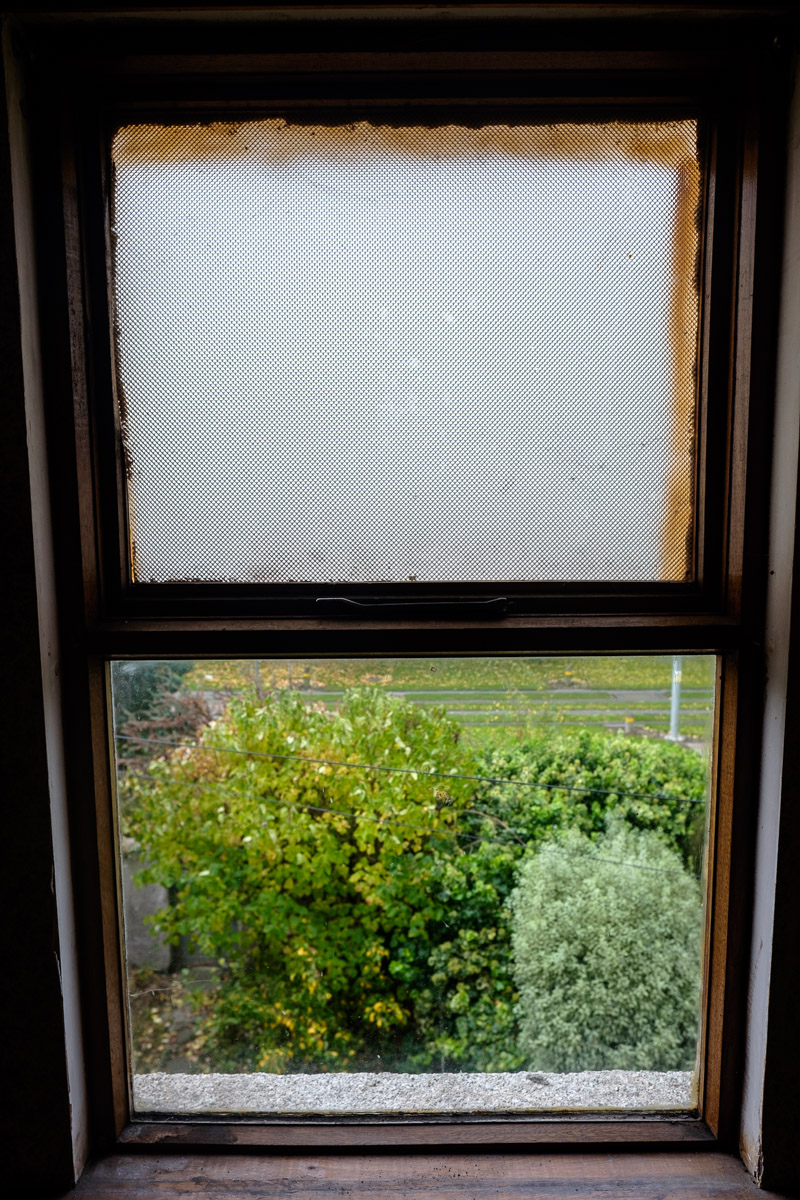 And so I dragged one of the workmen inside to get him to quote a repair. Which he couldn't do. Turns out the akward position of the window prevents the use of a ladder to access it.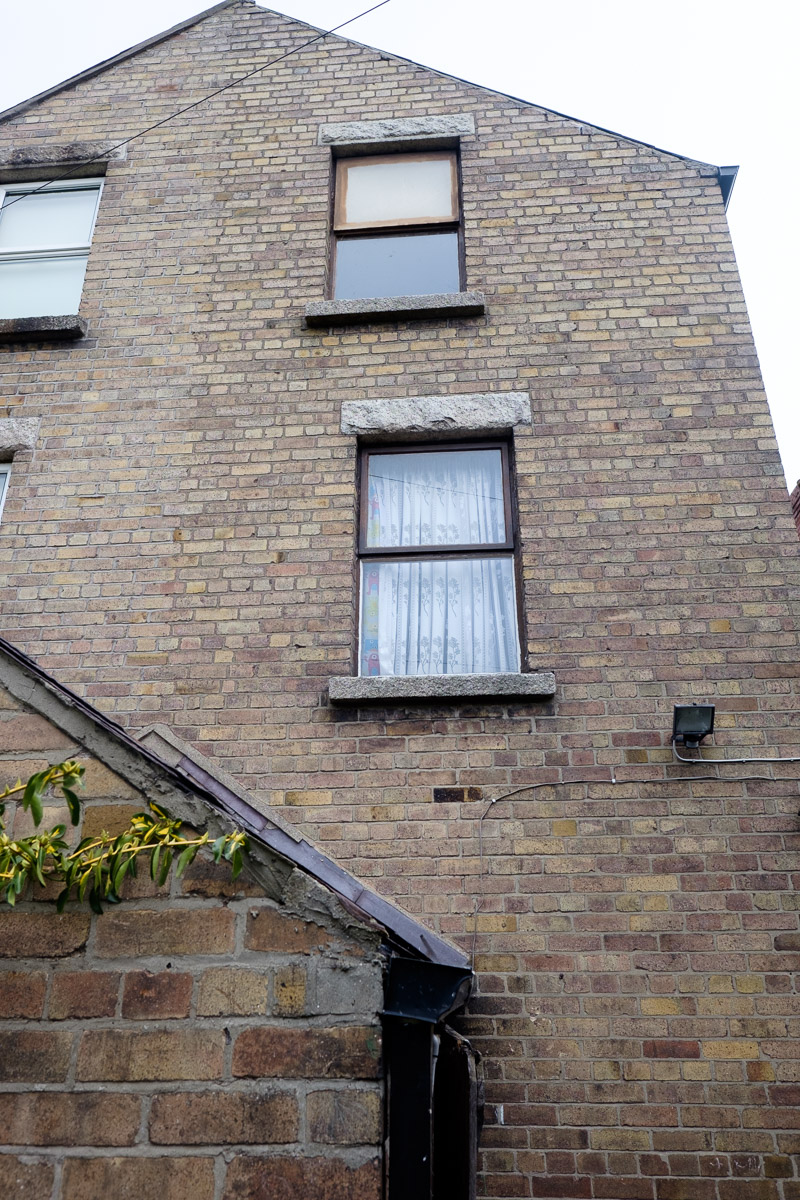 Short of taking out the window frame entirely, glazing the window from the inside instead of the outside or standing up scaffolding just to fix the window (all of which will either be hugely expensive or look out of place), there's nothing we can do. Looks like we'll be keeping our plastic-glazed window for a little while until we work out what to do.